UP COMING PERFORMANCES:
 2017
Passion East productions – The Kubota POWER JAZZ Unit
Sunday, September 10th 5:00pm-6:00pm
at 34th annual Peabody International Festival
Archie Kubota-bass/synth./guitar/voice/bamboo flute/Medicine-man flute/Japanese Taiko drum, Maxim Lubarsky-Key, Alvin Terry-drums, Janusz Kowalski-sax, T. Kaneko-Japanese Taiko drum.
The Kuboda Power Jazz Unit has played all over the country in many types of shows ranging from large stage concerts to small private functions. Their sound is truly unique incorporating the best of modern Jazz, classic Songs and a cultural fusion. For booking information please click the link bellow.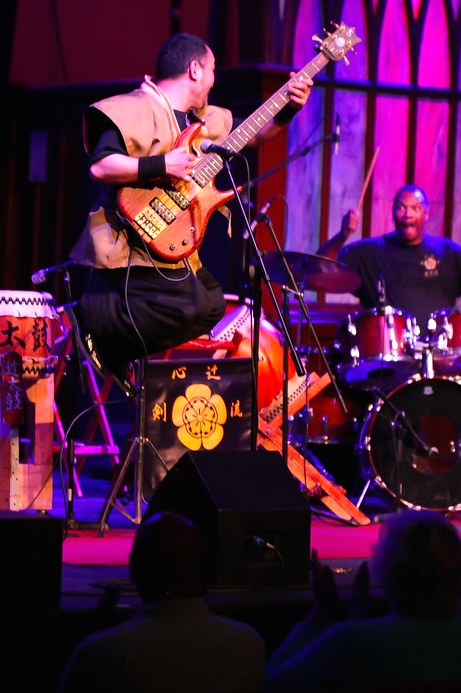 Photos by Denise Maccaferri Photography